Article published the 22 Mar. 2022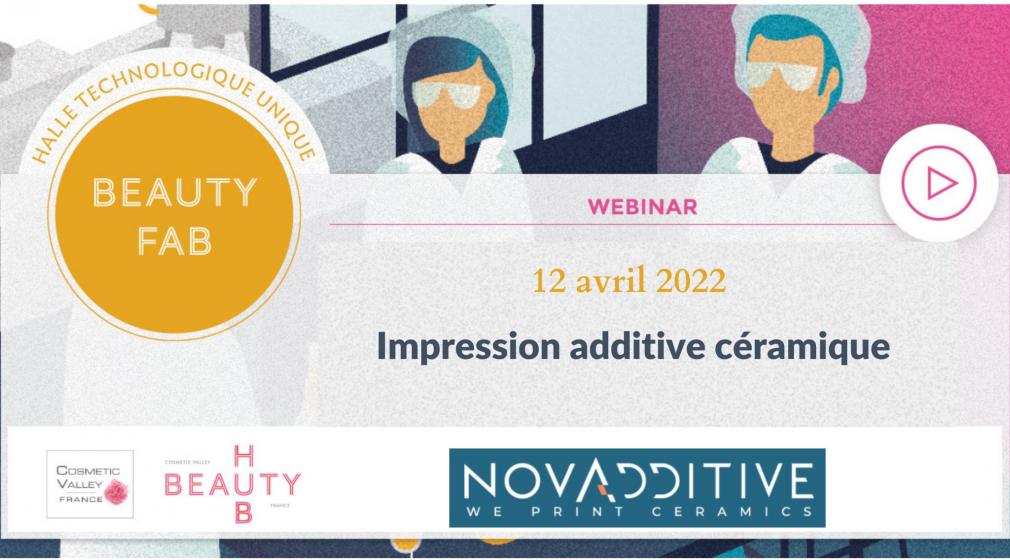 Beauty Fab Tech #2 - Ceramic additive printing - April 12, 2022
°Ÿ"™Â» Webinar: Ceramic Additive Printing
À°Å¸"œ"¦ Date: April 12, 2022 – 11:00 a.m.
À°Å¸-"˜ Format: One-hour webinar in French
À°Å¸"œÂ¢ Speaker: Tatiana NDONG, Ceramic Engineer Novaadditive
3D printing has imposed a revolution in the industrial sector, particularly in the rapid and profitable prototyping of products. Its main advantage is to shorten the production time and facilitate the detection of design errors.
3D printing innovations have caused a radical change in the manufacture of all types of products, from machined parts to primary and secondary packaging.
À°Å¸"Ž On the Program:
- General presentation of 3D printing
- Focus on ceramic additive manufacturing technology (ceramic materials, properties and applications)
- Presentation of Novaadditive's industrial equipment
Registration free before April 11, 2022