Article published the 22 Mar. 2023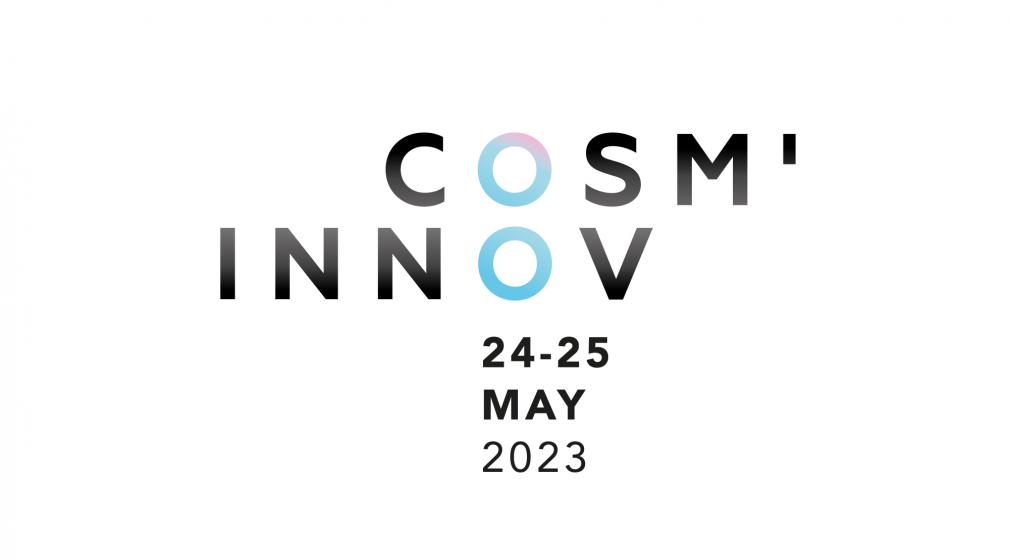 Cosm'innov edition n°5: Nature, Human
On May 24 and 25, the 5th edition of the Cosm'innov congress will be held at the Palais des Congrès in Orléans.
The aim of the congress is to study the technologies and practices of tomorrow in the field of cosmetics, where innovation is a competitive advantage.
The development of a cosmetic product, always more efficient and effective, requires very high level research in various fields combining chemistry and physico-chemistry, biology and dermatology, biotechnology, but also neurosciences, human and social sciences, physics, mathematics. , AI, etc.
Cosm'Innov is the international congress that draws up an inventory of research in cosmetics, highlighting recent scientific discoveries and linking them to the major challenges of the cosmetics industry.
By bringing together public and private research players, it contributes to the development of partnerships and technology transfers to create the future of cosmetics.
In 2023, faced with the climate emergency, and at the dawn of the 5th industrial revolution, how should academic researchers and manufacturers adapt to these changes, in order to constantly improve product performance while ensuring their safety?
The answer to this problem will be divided into 4 themes, spread over two days:
- INSPIRED BY NATURE:
How can the observation and benefits of nature advance cosmetic research in the ingredients, formulas, and packaging industry?
Presented by Marie Halabalaki of the NATIONAL AND KAPODISTRIAN UNIVERSITY OF ATHENS
- KNOWLEDGE OF HUMAN BIOLOGY FOR BETTER COSMETICS:
Understand biological mechanisms at the earliest stages to develop preventive and more effective products.
Presented by Catherine GRILLON from CBM-CNRS.
- HUMAN BEAUTY IN A CHANGING ENVIRONMENT:
The world around us has an influence on our appearance: improve our understanding of its role to address the consequences.
Presented by Nakako Shibagaki of SHESEIDO
- INTERDISCIPLINARY SCIENCE FOR EFFICIENT FORMULATIONS? :
Develop high-performance raw materials and cosmetic formula meeting environmental requirements, while offering a targeted, effective, and personalized product.
Presented by Majella LANE of the UNIVERSITY COLLEGE LONDON.
On Wednesday evening, an after-party is organized at the prestigious Domaine de la Fontaine. This evening will be an opportunity to get to know each other outside the professional framework.
Buses will be made available to participants between the congress centre, the gala and the hotels.
For more information, please visit the congress website .