Article published the 15 Jul. 2015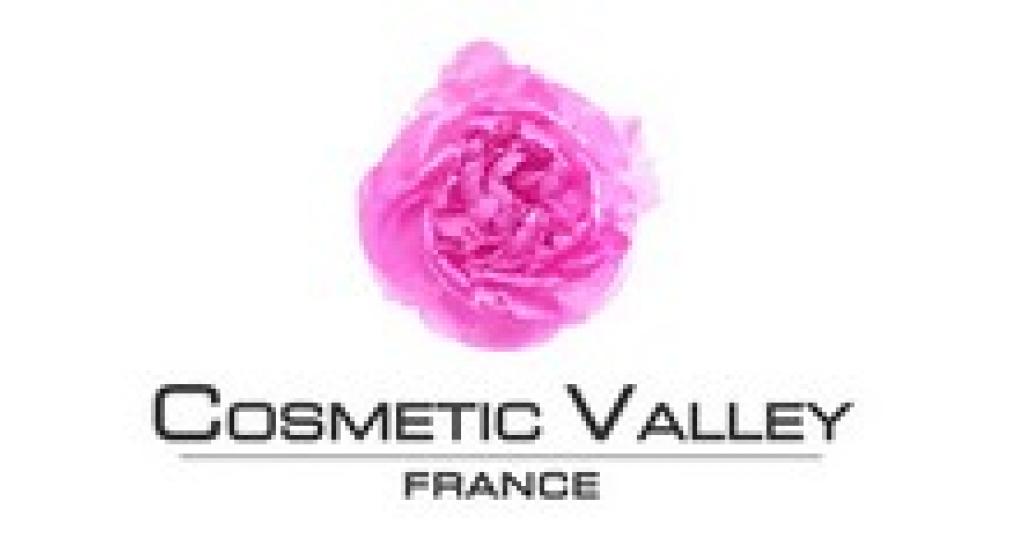 COSMETIC VALLEY: A CLUSTER OF EFFICIENCY, SUCCESS AND FUTURE
Press release by Marc-Antoine JAMET
President of the Competitiveness Cluster
Since 2014, the Cosmetic Valley has been charged by the State with coordinating and structuring the French cosmetics industry, in order to make it unified and more visible internationally .
On the occasion of the 2015 General Assembly held on June 30 at the Château de Blois, Marc-Antoine Jamet, President of the Cosmetic Valley Division, presented the first results of this strategy deployed for a year.
Overview, in 13 points, of a successful competitiveness cluster.
1) An expanding perimeter. Established in the Center Val-de-Loire, Haute-Normandie and Ile-de-France regions, Cosmetic Valley has signed three new scientific and industrial partnerships with Aisne (second production center), Aquitaine (specialist in lipochemistry ) and Limousin (committed to circular eco-extraction). A rapprochement with the Pôle PASS in Grasse around aromas, flavors and scents is in the process of taking place. The Cluster cooperates closely with the FEBEA, the French Society of Cosmetology and the French Society of Perfumers.
2) A growing network of members. The number of Cosmetic Valley members has increased tenfold in 10 years. Composed of 40 members in 2004, in 2015 it crossed the bar of 400 member companies. Over the last 12 months alone, 50 new companies have joined the Cluster. The competitiveness cluster brings together, in its daily activities, beyond its members, 800 companies in the Beauty sector which forms an ecosystem, a real industrial fabric German style.
3) "Areas of territorial strategic excellence" (DEST) to enhance the industrial specificity of each region. The attractiveness of territories is at the heart of Cosmetic Valley's strategy. Structured around the DEST – Formulation in Orléans, Olfaction around the ISIPCA in Versailles, Cosmecatronics in Argenteuil, Packaging and Safety in the Seine-Eure territory, Logistics and Supply chain in Evreux, Microbiology Peptides and fine chemicals in Rouen, Safety and Goods -being at work in Blois, Sensory in Tours, Lipochemistry in Aquitaine, Bioproduction in Limousin, etc. – this strategy takes concrete form through the launch of research projects, congresses and dedicated technological platforms which make it possible to identify and promote the know-how of each region of the cluster. Several new technological platforms have been launched in recent months: "Cosmetomics" in Ile-de-France, of which the first "open lab" specializing in the characterization and optimization of products opened in Cergy Pontoise, "Certainens" , Center d\ 'Studies and Research on TEchnologies du SENSoriel, in Tours, "Cosmétolab" , around Evreux, the first industrial pilot for the treatment and packaging of preservative-free cosmetics.
4) An efficient business model. While the State and local authorities are betting more and more, which is decisive, on the strategic economic impact of the cosmetics sector, the second largest contributor to France's trade balance and creator of value and jobs, the model Cosmetic Valley's economy is more than 50% provided by private funds. This share increases every year. It is a pledge of dynamism and reasoned use of public funds.
5) Cosmetics recognized as a scientific discipline in its own right. In order to establish a national scientific basis for cosmetic sciences, which is a fight and a result of the Cosmetic Valley, major structuring projects were launched in 2015. Launched on January 1 , 2015 by the CNRS, the Groupement de Recherche (GDR) "Cosm'actif" brings together around the University of Orléans 48 national research teams working on the challenges of cosmetics research, around four axes: sourcing, formulation, biological models and safety. The CNRS thus initiates for the first time a research dynamic dedicated to cosmetics. A second GDR, "O3" (Odorat, odors, Olfaction) is led by the University of Nice. In addition, funded by the Centre-Val de Loire region and endowed with a budget of 20 million euros over five years, supported by the University of Orléans, the "Cosmetosciences" program provides support for doctoral students. All these devices are as many new launching pads for the development of innovations.
6) A further strengthened capacity for innovation in the Cluster. With 140 Research projects bringing together 270 million euros, the true backbone of the Cluster, the innovations are numerous. An 8th university, the University of Paris Sud, on the Plateau de Saclay, has become a member of the cluster. The 2014 IFSCC Congress awarded the renowned innovation prize to the FUI "PERFUGARD" project, labeled by the Cosmetic Valley. It thus enters the first circle of global cosmetic research. A national Innovation platform for VSEs/SMEs in the sector has been in operation since this year. Initiated by Cosmetic Valley, it is supported by "LVMH Research" in Saint-Jean-de-Braye, "Spincontrol" and "Langé" . It is labeled by the "Investments for the future" program. This innovation platform is open to all VSEs and SMEs in the French perfumery-cosmetics sector to develop their projects.
7) More and more numerous and varied scientific congresses. After the "Regulatory Issues" and "Cosmetopée" conferences in Chartres in Eure-et-Loir, "Beauty&Packaging" in Vaudreuil in Eure, "Cosm'Innov" and "R&D Connections" in Orléans in Loiret, "Cosmetic&Sensory" in Tours in Indre-et-Loire, two new congresses were born: "Olfaction&Perspectives" in Paris, "CO.ME.T/Tests et Mesures" in Cergy-Pontoise. It is a territorial animation concerned with promoting the know-how of each region. It is also a way of preparing for the future.
8) The establishment of new cosmetics factories in France. "Guerlain" has set up its cosmetics production plant, "La Ruche", inaugurated in 2015 by the Prime Minister, in Chartres, employing 400 people and using the latest scientific and environmental technologies. In the Val d'Oise, at Frépillon, the Japanese "Daito Kasei Kogyo", supplier of raw materials, has invested 12 million euros in its new factory. In Nogent-le-Rotrou, the production site of the "Marie-Laure PLV" group now extends over more than 20,000 m². These are three examples among many and many jobs.
9) New services for members and partners. The Cosmetic Valley develops support programs for SMEs. With the "Cosm'élite" and "Cosmet'up" programs , its services make it possible to follow growth paths as a whole: industrial performance, legal support/industrial property, marketing development, innovation approach, commercial development at the export. The Cosmetic Valley also plays an increasing role in training. A Catalog of "business" and "general" training courses, with around thirty modules grouped around the themes of Safety, Performance, Know-how and Competitiveness, has been put in place. Appointments are regular and requested.
10) New specialized schools for the sector. Two schools will strengthen, in the coming months, the sector and its professions, at the heart and with the support of the Cosmetic Valley. Polytech Chartres will open its doors in September 2015 with training in the field of industrial engineering applied to cosmetics. The Régine Ferrere International School of Aesthetic Perfumery is also developing a new branch in Chartres.
11) Strong contributions to environmental excellence. As part of the "Cosmétopée" program now integrated into the international "Sud Expert Plantes" project, the Cosmetic Valley has forged around ten partnerships with plant-producing countries (Togo, Colombia, Niger, China, South Korea, Japan, Vietnam. ..) in order to safeguard biodiversity and encourage research into new ingredients or active principles of plant origin. In September 2015, the Sector also launched "IMPACT+" , the first national IT platform for pooling and exchanging excess cosmetic raw materials and packaging items from companies, an unprecedented system to combat waste. The environment is a strategic concern. Cosmetic Valley signed an "eco-responsibility" charter in 2009 and has since enabled 70 companies in the Cluster to commit alongside it, establishing the famous classification of 4 levels of peonies to measure progress in terms of environmental responsibility of its members.
12) Concrete and sustained international partnerships. Whether they are commercial and industrial, like the Cosmetic Valley partnership with the Japan Cosmetic Center since three exchanges were organized in 2014/2015 between the SMEs of the two countries, or whether they are scientific and exclusively centered on Research like the joint work carried out following a 2014 R&D mission between Cosmetic Valley, the DEST of Cergy-Pontoise and researchers from the Quebec International cluster on the "optical" measurements of cosmetic products, Cosmetic Valley is continuing its construction internationally. Substantive work is being undertaken with China, which now hosts the two largest meetings for the profession in Hong Kong and Shanghai.
13) "Cosmetic 360", a world first. After having organized around a hundred French pavilions for 15 years at trade shows around the world (Cosmoprof, China Expo Beauty Shanghai, Beauty World Middle East Dubai, In-Cosmetic, etc.), Cosmetic Valley is launching the international trade show "Cosmetic 360" in Paris. " , an international showcase of innovations in the sector. The first edition will take place on October 15 and 16, 2015 at the Carrousel du Louvre. 150 exhibitors are already registered. It will be inaugurated by Matthias FEKL, Secretary of State in charge of foreign trade. France thus regains its international fair. It is, thanks to the Cosmetic Valley, whereas until then the profession fairs in France were not, under French governance.
For its President, Marc-Antoine Jamet, "Cosmetic Valley is an exceptional tool, thanks to its members and its teams, focused on excellence and innovation, a producer of growth and jobs. It is a center of industrial production and scientific research which makes it a French success story and an international leader. »
THE COSMETIC VALLEY, A REFERENCE TERRITORY FOR WORLDWIDE COSMETICS
Created in 1994, labeled a competitiveness cluster in 2005, the Cosmetic Valley is today the reference territory for world cosmetics and the world's leading resource center in perfumery and cosmetics. More than one in ten cosmetics sold worldwide was produced in this hub, which spans three regions - Centre, Haute-Normandie and Ile-de-France - and brings together nearly 800 companies in the Beauty sector as well as eight major universities. French partners. The driving force behind a leading French industry on the international market , the Cosmetic Valley competitiveness cluster embodies the new values of the France brand in terms of perfumery and cosmetics: innovation, performance, product safety, respect for the environment .
Key figures (June 2015)
- 800 companies in the area of the cluster, 78% of which are SMEs and around fifteen major brands*.
- All professions of the cosmetics industry present: raw materials and ingredients, formulation, packaging, controls and tests, POS, plastic injection, packaging, logistics, etc.
- 8 universities: Orléans, Rouen, Tours/François Rabelais, Versailles/Saint Quentin-en-Yvelines, Le Havre, Cergy-Pontoise, Paris 13, Paris Sud. Renowned research organizations: CNRS, INRA, SOLEIL
- About ten training establishments: ISIPCA, IMT, EBI, INSA CVL, France Business School, etc.
- Support from the State and 25 local authorities from 3 regions: Centre, Haute Normandie, Ile-de-France. Partnerships with the Aisne, Aquitaine and Limousin regions.
- 18 billion euros in turnover, 70,000 jobs
- 200 public research laboratories, 8,600 researchers, 136 training courses,
- 140 labeled collaborative research projects (270 million euros invested)
- 520 million euros invested in the territories and 7,500 jobs created in the territories since 1994
- 4,000 recruitments over the past four years, 1,500 job creations by 2018
- More than one cosmetic product in ten sold worldwide was manufactured within the division
* Guerlain and Dior (LVMH Group), Shiseido, Hermès, Nina Ricci and Paco Rabanne (PUIG Group), Lolita Lempicka (Pacific Création), Calvin Klein and Jennifer Lopez (Coty Prestige), Gemey-Maybelline and Yves Saint-Laurent Beauté ( L'OREAL), Clarins, Caudalie, Chanel, Pierre Fabre, Yves Rocher; multinationals established in France: Procter&Gamble, Reckitt Benckiser, Johnson&Johnson (Roc, Neutrogena).