Article published the 09 Feb. 2018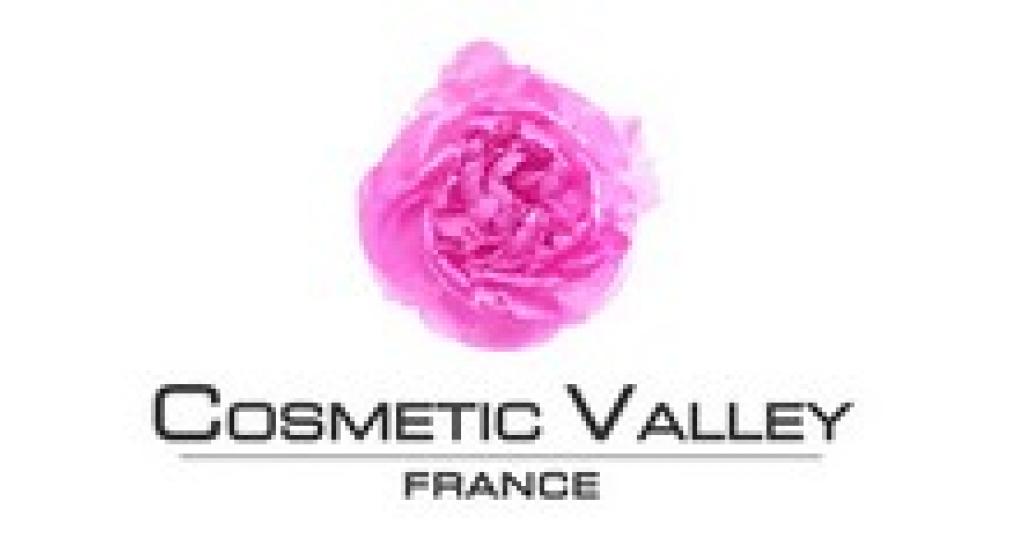 The Cosmetic Valley competitiveness cluster opens an office in New Aquitaine
With 30 billion euros in turnover and 150,000 jobs, the cosmetics industry is a
flagship of the French economy, leader in a highly competitive international market whose
growth prospects are considerable: the number of consumers of products
cosmetics is expected to grow by 40% to reach 6.3 billion by 2030.
The driving force behind this sector of excellence, the Cosmetic Valley competitiveness cluster mobilizes a network
1,500 companies, 90% of which are SMEs and around 100 major brands.
More than one in ten cosmetic products sold in the world today are manufactured within
Cosmetic Valley, which embodies, defends and deploys the values of the France brand : innovation,
performance, product safety, respect for the environment. Anchored in the Centre-Val de
Loire since its creation in 1994, Cosmetic Valley today aims to support the
development of the entire national sector. Strategy which notably involves the creation of
offices close to companies to optimize their support in connection with the territories
and the division's headquarters based in Chartres. After opening an office in Normandy, Cosmetic Valley
opened an office in New Aquitaine in January 2018, a region which is one of the territories
flagships of the French cosmetics industry with many private players and
public skills present throughout the value chain . The approximately 200 companies having
an activity in the field of cosmetics represent a turnover of 1 billion € .
There is a pool of 5,000 professionals , expertise in safety and performance,
know-how in the development, formulation and custom manufacturing, suppliers of
innovative technologies and recognized centers of expertise in the field of
valorization of plant resources and lipochemistry such as theValorization Center
des Agroressources, CVA in Brives-la-Gaillarde and the Institute of Fatty Bodies, ITERG in Bordeaux.
Office Cosmetic Valley New Aquitaine
Director: Nathalie Simonin
6, alley of the Dean Georges Brus, 33600 PESSAC
Phone: +33 (0)5 57 57 84 82 - +33 (0)6 38 60 75 13
E: nsimonin@cosmetic-valley.com
A common desire to structure and energize the regional cosmetics sector
Led since 2013 by the Nouvelle-Aquitaine Development and Innovation Agency/ADI, with
support from the Region and in partnership with CCI International, the cosmetics sector of Nouvelle
Aquitaine joined the Cosmetic Valley dynamic in 2015 and forged a partnership that has
concretized by the organization of a first congress on circular eco-extraction in Limoges in January
2017.
A year later, the opening of a Cosmetic Valley office in New Aquitaine illustrates the desire
shared by all the actors to structure the regional sector, to make visible the excellence
cosmetics and the attractiveness of the territory and to support SMEs and VSEs in their efforts
of innovation and their export strategy at a time when the international environment is becoming increasingly
more competitive. The Nouvelle-Aquitaine region will support the economic development of the
regional cosmetics sector through the co-financing of the office and individual actions and
associations of regional SMEs.
A bet on the future of the sector and the region
Given the new size of the region, a lot of work remains to be done to develop strong proximity with businesses and encourage synergies. The opening of the Cosmetic Valley office in January 2018 in the premises of ADI in Bordeaux, in partnership with the Nouvelle-Aquitaine region and ADI, will consolidate the work done and go further to develop the regional network of companies. and place it in a national dimension.
Nathalie Simonin, director of the office, will work closely with the ADI teams to support SMEs: setting up innovation projects, setting up training, export support at major trade fairs, etc.
Its objective will also be to develop the Area of Territorial Excellence of the region: lipochemistry and valorization of Agroresources. T he first edition of the brand new LIPIDS & COSMETICS congress organized on January 25 and 26 in Bordeaux in partnership with the Nouvelle-Aquitaine Region, its Development and Innovation Agency (ADI-NA) and the Institut des Corps Gras (ITERG ) illustrates this proactive strategy.
The cosmetics sector in New Aquitaine
An ecosystem of ETI/SME/TPE/START-UPS
ETI: ADOPT (33), Léa Nature (17), Silab (19), Sothys (19) but also Biolandes or DRT
SMEs: ELP (24), ID Bio (87), Panther Group (33), Science and Nature Laboratory (79), Laboratory
Rivadis (79), Laurence Dumont (47) …
Many VSEs and start-ups in the field of raw materials, biotechnology, etc.
Many brands
Adopt, Beauty Success, Body Nature, Cottage, Arnaud Institute, Biarritz Laboratories, Laboratories
Rivadis Laurence Dumont, Léa Nature, Nail Salon, noxidoxi Simone Mahler, Sothys International,
Sublimo…
Partners from big names in the sector
Berkem, IDBio, Maprecos, Naolys, Perle en Gascogne, Phenobio, PolymExpert, Silab, Sollice
Biotech.
Expertise in security and performance
BioAlternatives, BioHC, Cosderma, Eurofins, Idea Tests, Imasens
A reputation in development, formulation and custom manufacturing
Cosmalia, Fareva, Art&Cos Laboratory, Sollice Biotech, French Cosmetics Manufacturing Company, etc.
Innovative technologies
Cerevaa (use of NMR in the characterization of the stability of emulsions) - HPBioTech (use of high pressures in products without preservatives) - Poietis (printing of cells in 3D) - Skinlabs (use of imaging in the prescription suitable products). .
An industry that benefits from public research (Universities of Bordeaux, Pau, La Rochelle, Poitiers and Limoges), competitiveness clusters (ALPHA RLH, Aerospace Valley, European Pole of Ceramics), technological platforms such as the Center for the Valorization of Agroresources, CVA, transfer cells ( Laser know-how, polymers, neurosciences, plant recovery and of course, the recovery of fatty substances with the Institute of Fatty Substances: ITERG
THE PARTNERS
NEW AQUITAINE REGION
The economic attractiveness of Nouvelle-Aquitaine depends largely on the competitiveness of its
industrial sectors. To support their development, the Regional Council is developing a policy
proactive, based on knowledge of the business world and its rapprochement
with the worlds of research and training. These synergies and cooperation allow:
the emergence of new projects, the structuring of sectors of excellence, securing jobs
and the qualification of the workforce, the development of competitiveness.
Press contact: Rachid Belhadj
rachid.belhadj@nouvelle-aquitaine.fr
+33 ( 0)5 57 57 02 75 - +33 (0)6 18 48 01 79
ADI-NA
The Development and Innovation Agency supports and accelerates innovation in New
Aquitaine. Present on 6 sites (Bordeaux, La Rochelle, Limoges, Bidart, Pau, Poitiers),
ADI-NA has 80 employees (engineers, doctors, sector specialists, lawyers, marketers)
at the service of all companies (startups / TPE / SME / ETI) and the territories of the region.
In line with the Regional Council's policy in favor of economic development, ADI
NA carries out 4 types of missions:
supporting business transformation
explore new fields
promote the attractiveness and establishment of activities
structure and lead the regional innovation network
Press contact: Muriel Faucon-Génin
m.faucon-genin@adi-na.fr
+33(0)5 57 57 84 85 - +33(0)6 10 93 46 93
COSMETIC VALLEY
Created in 1994, labeled a competitiveness cluster in 2005, the Cosmetic Valley is today the world's leading resource center in perfumery and cosmetics. Driving force of the French sector, the world's leading exporter whose excellence is recognized throughout the world, this national center embodies the values of the France brand: innovation, performance, product safety, respect for the environment.
In order to promote the know-how of each region while respecting their own identity, Cosmetic Valley has implemented a national strategy of Areas of Territorial Strategic Excellence. For the cluster, this involves setting up a structuring approach based on the strengths and ambitions of each territory, in close consultation with local authorities, research and training bodies, and companies . This dynamic allows companies, and especially SMEs, to access specialized innovation platforms, training, to participate in congresses, international fairs, etc. So many assets to innovate and shine internationally in the service of the economic, scientific and commercial interest of the sector, which thus gains in cohesion and visibility. The specialization by territory also makes it possible to ensure the complementarity of public investments on the scale of the national territory.
Cosmetic Valley Areas of Territorial Strategic Excellence
Safety in Normandy with the Cosvapex programs, the Cosmetolab and Cosmetomics@Normandie platforms and the dynamic initiated on packaging
Research in the Centre-Val de Loire region with the Cosmetosciences program
Connected Beauty in Chartres with Beautytech
The Sensory in Tours with the Logements platform
Lipochemistry and valorization of Agroresources in New Aquitaine in partnership with ITERG and CVA
Tests and Measurements in the Val d'Oise , in Cergy Pontoise, with the Cosmetomics@paris-île-de-France platform
Olfaction in the Île-de-France region in partnership with ISIPCA
Support for start-ups, developed in partnership with the State (investments for the future programme), with Cosmet'up located in Orléans
Performance and Quality at work in Blois , in partnership with INSA Centre-Val de Loire

Key figures (December 2017)
- 1,500 companies on national territory for the French perfumery-cosmetics sector, 80% of which are SMEs and around a hundred major brands*.
- 30 billion euros in turnover, 150,000 jobs
- All professions of the cosmetics industry present: raw materials and ingredients, formulation, packaging, controls and tests, POS, plastic injection, packaging, logistics, etc.
- 8 member universities of the cluster: Orléans, Rouen, Tours/François Rabelais, Versailles / Saint Quentin-en-Yvelines, Le Havre, Cergy-Pontoise, Paris 13, Paris Sud. Renowned research organizations: CNRS, INRA, SOLEIL
- About fifteen training establishments: ISIPCA, IMT, EBI, INSA CVL, France Business School, etc.
- Support from the State and 25 local authorities from 3 regions:
Centre-Val de Loire, Normandy, New Aquitaine.
- 220 public research laboratories/8,200 researchers, 136 training courses/98,000 students
- 273 labeled collaborative research projects (320 million euros invested in research)
- 520 million euros invested in the territories and 7,500 jobs created in the territories since 1994
- 4,000 recruitments over the past four years, 1,500 job creations by 2018
* Alès Group : Phyto, Lierac, Caron, Ducastel... Clarins Group : Clarins, Muggler, MyBlend, Azzaro...
LVMH Group : Christian Dior, Guerlain, Parfums Givenchy, Kenzo Parfums, Benefit Cosmetics, Fresh, Make Up For Ever, Acqua di Parma, Perfumes Loewe, Emilio Pucci Parfums, Fendi Perfumes...
L'Oréal Group : Lancôme, Giorgio Armani, Yves Saint Laurent Beauté, Biotherme, Kiehl's, Ralph Lauren, Shu Uemura, Cacharel, Helena Rubinstein, Clarisonic, Diesel, Viktor&Rolf, Yue Sai, Maison Margiela, Urban Decay, Guy Laroche, Paloma Picasso , Proenza Schouler, L'Oréal Paris, Garnier, Maybelline, ShofSheen Carson, Essie, Nyx Cosmetics... PUIG Group : Paco Rabanne, Nina Ricci, Prada, Valentino, Jean-Paul Gaultier, Comme des Garçons, Carolina Herrera... Pierre Group Fabre : Avène Thermal Spring Water, Ducray, Klorane, Elancyl,
A-Derma, Galénic, René Futerer, Pierre Fabre Dermatologie... Rocher Group : Yves Rocher, Dr Pierre Ricaud, Daniel Jouvance, Kiotis, ID Parfums, Flormar , Sarbec Group : Jacomo, Corine de Farme...
And also: Hermès, Chanel, Caudalie, Mustela, Nuxe, Eugène Perma, Lampe Berger, Sothys, Sisley ...
Multinationals established in France:
Shiseido : Shiseido, Issey Miyake, Narciso Rodriguez, Serge Lutens, Elie Saab, Azzedine Alaïa, Zadig & Voltaire, Byredo, Dolce & Gabbana…
Amore Pacific : Annick Goutal...
Coty : Calvin Klein, Chloe, Marc Jacobs, Miu Miu, Bottega Veneta...
Procter & Gamble : Herbal Essence, Pantene, Head & Shoulders...
Reckitt Benckiser : Veet, Clearasil, E4...
Johnson&Johnson : Roc, Neutrogena, Le Petit Marseillais...
[COSMETIC VALLEY - www.cosmetic-valley.com]
PRESS OFFICE ACC CAROLINE CRABBE – 33 (0)6 10 19 36 31 – crabbecaroline@orange.fr