Article published the 01 Jun. 2022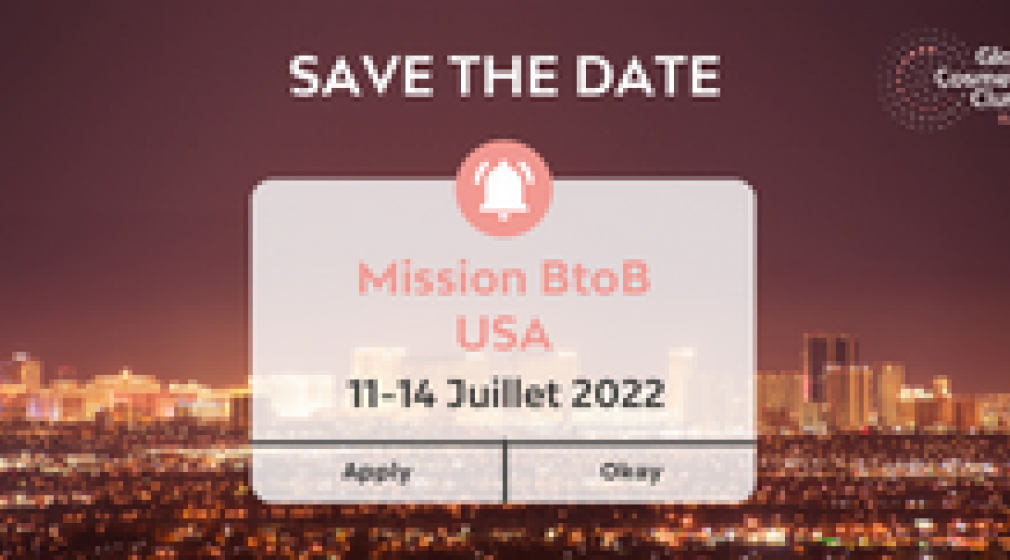 Save the date B2B mission to the cosmetics market in the USA!
After Dubai & South Korea, Global Cosmetics Cluster – Europe (GCC.EU) offers you a new B2B mission! This time, heading to the United States!
A few words about this mission…
---
- From 11 to 14 July 2022
- B2B mission for European SMEs with a strong interest in the American cosmetics market
- GCC.EU boosts their internationalization by supporting them directly in this target market
Mission carried out in partnership with Independent Beauty Association & proposed as part of the GCC.EU acceleration program, a project co-financed by the COSME program of the European Union
What about goals?
---
- Ensure a better understanding of the cosmetics market in the USA
- Develop business opportunities for SMEs through networking events
- Meet future partners & clients at Cosmoprof Las Vegas
- Discover Las Vegas differently
In a few words: enjoy networking!
Does this assignment interest you?
Save the date & show your interest!
Are you interested in one or more of our 5 target markets?
---
The Export Global Cosmetics Cluster-Europe acceleration program supports you by offering free of charge to members of the Cosmetic Valley network:
- Detailed market studies on these 5 countries (South Korea, India, United Arab Emirates, United States & Mexico)
- On-the- fly watch bulletins
- Personalized monitoring
- Webinars
- Awareness of public co-financing for your export development
- BtoB missions :
USA – From July 11 to 14, 2022
- …
Global Cosmetics Cluster-Europe is a European consortium based on a common strategy to accelerate the internationalization of SMEs in the field of cosmetics. This 24-month "European Strategic Cluster Partnership – Going International" ESCP4i project is co-financed by the COSME program of the European Union.
Project partner clusters: Cosmetic Valley (coordinator), AEBB (Portugal), Beauty Cluster Barcelona (Spain), IKMIB (Turkey), Polo della Cosmesi (Italy), Transilvania Lifestyle cluster (Romania).