Article published the 15 Mar. 2023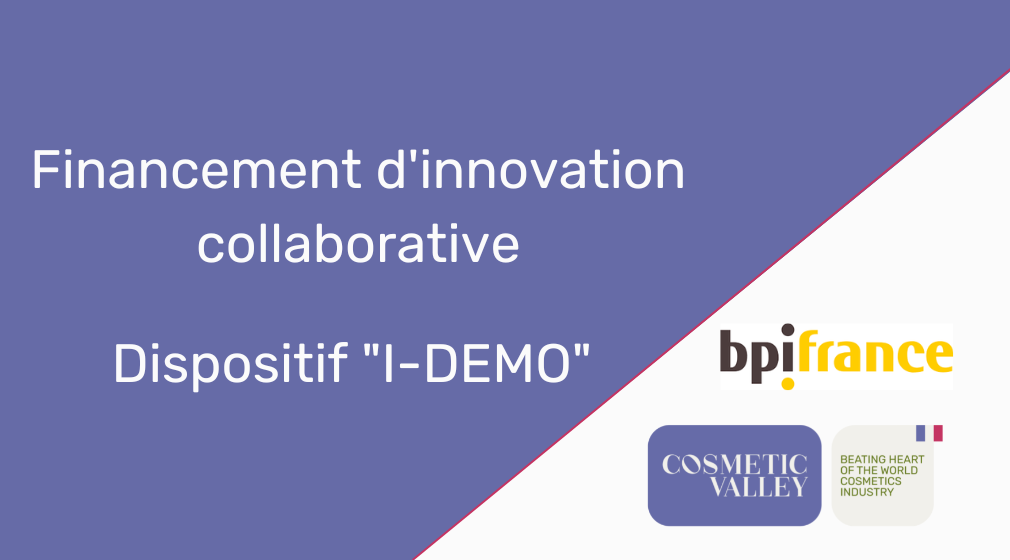 Financing your collaborative innovation project: I-DEMO device
Everywhere in France, COSMETIC VALLEY accompanies you towards this device allowing to finance your collaborative project of Research and Innovation!

Deposit on April 26, 2023

As part of the France 2030 investment plan, the State and the regions are launching a Call for Projects "Collaborative projects / Regionalized I-Demo"
Contact: Fanélie Sauvagère -   fsauvagere@cosmetic-valley.com


More information about this call:
Submission of files next report on Wednesday, April 26, 2023  
Requires at least a collaboration between 2 companies and 1 academic laboratory
The file must include at least 10 pages
For projects labeled by a competitiveness cluster: 5% rate bonus.
If you have a project, requiring R&D to remove technical obstacles, to carry out a feasibility study, etc. Contact us as soon as possible to help you find partners, obtain the labeling of the cluster, and support you on your filing of file on this window of financing.



Are you developing a collaborative innovation project?
Are you looking for a financing window to support the development of your innovation?


Cosmetic Valley supports you in setting up projects: identification of calls for projects / funding windows at national, European and international level and in the search for partners .