COSMETIC VISIT - DERET GROUP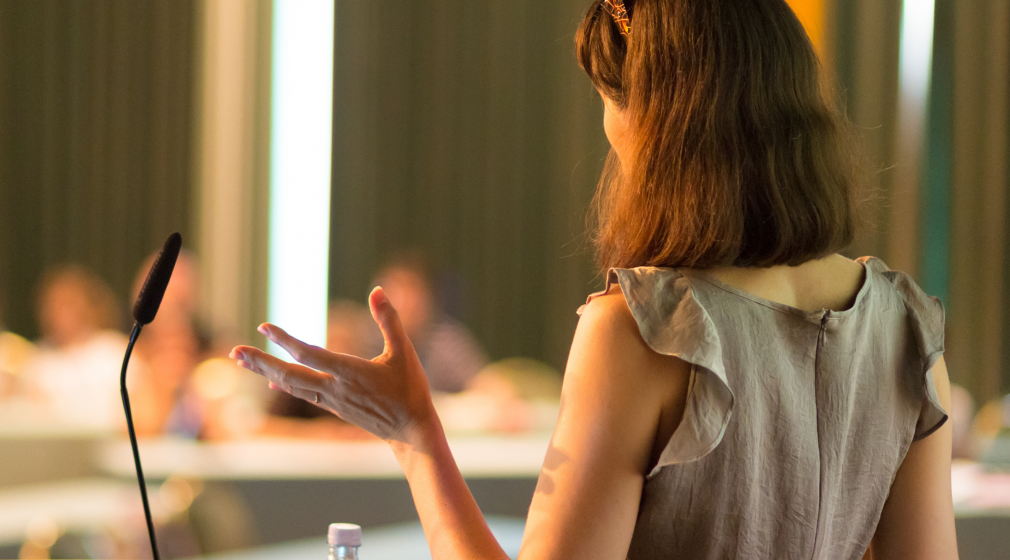 Primary and secondary packaging, logistics, transport to the last mile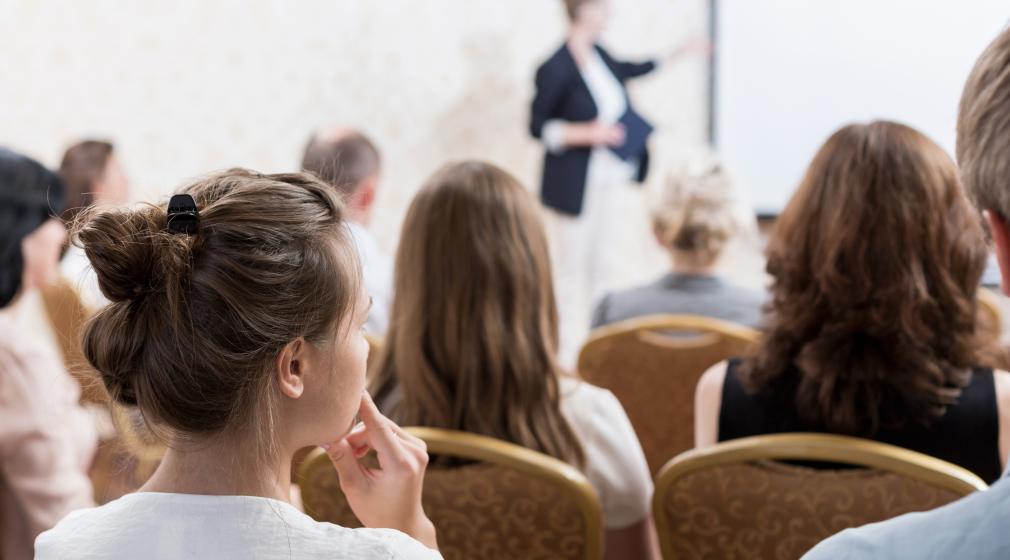 The business meeting place for the cosmetics industry
COSMETIC VALLEY offers you a friendly day of business and R&D meetings between manufacturers, public laboratories, and training organizations from the entire perfumery - cosmetics sector.
This year two themes are in the spotlight:
"Cosmetic brands in Nouvelle-Aquitaine:

How are they developing?

Agricosmetics

: What is this new "Sourcing Manager" job?
COSMETIC CONTACT
Thursday, July 6, 2023
9:30 a.m. - 5 p.m.
Château Couhins in Villenave d'Ornon (10 mins from Bordeaux St Jean train station)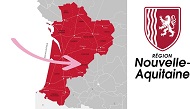 Cosmetic Webinar Regulations #32
Cosmetic Webinar Regulations # 32 From Paris to Seoul: our practical guide to exporting your cosmetic products to South Korea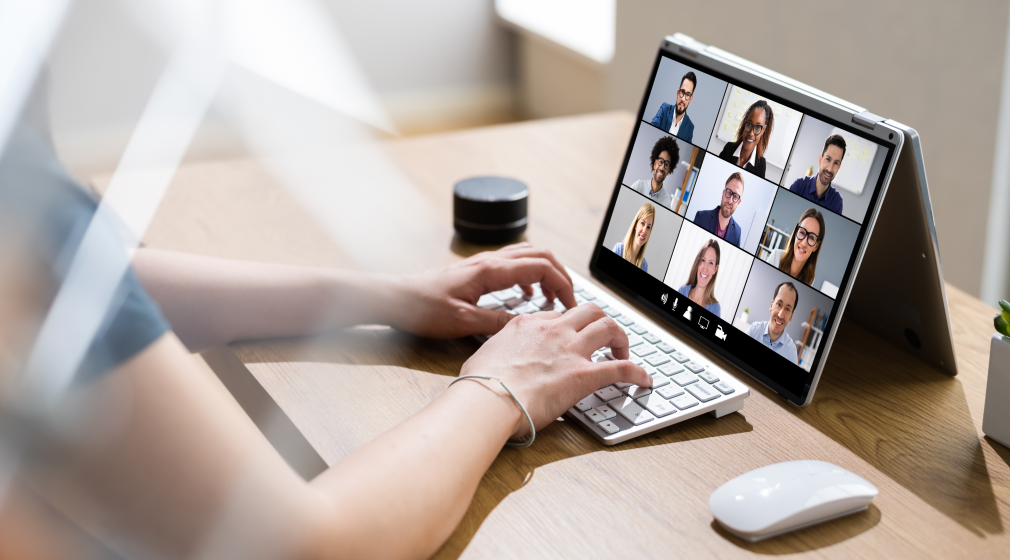 Cosmetic Webinar Regulations #32

From Paris to Seoul: our practical guide to exporting your cosmetic products to South Korea
Thursday, June 15, 2023
11 a.m. - 12 p.m.
Discover the keys to successfully exporting your cosmetic products to South Korea
Come and discuss with Ecomundo
Speakers :
Henri BOQUIEN,

EcoMundo

Korea

Director

Jiwon YUN,

Regulatory Affairs Officer
In the program :
Presentation of the Cosmetics Market in South Korea

Definitions and Classification of Cosmetic Products

Registration of

Cosmetic

Products
Registration :
Register for this webinar via the COSMETIC VALLEY Live platform and let yourself be guided
Prices :
Member: free
Non-member: €80 excl. tax (€88 incl. tax)
Payment required by credit card upon registration
What is a Cosmetic Regulation Webinar?
The Cosmetic Webinar Regulations aim to provide practical and up-to-date information in French on cosmetic regulations at national, European and international level.
They rely on our partners, experts who position themselves on a current regulatory topic and on the content they wish to share.
What is the process?
These 1-hour webinars are in the format of 3 presentation sessions + questions/answers
Contact Cosmetic Valley:
Nathalie SIMONIN
nsimonin@cosmetic-valley.com
Take part in the next webinar "Exploring Certifications In The Cosmetic Industry"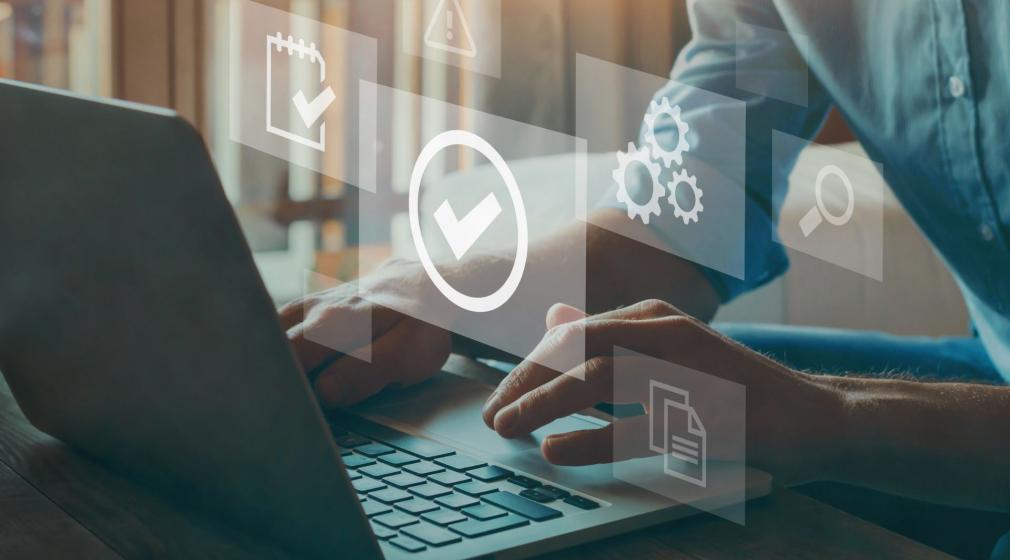 June 8, 2023 from 2:00 p.m. to 3:30 p.m. (UTC+1)
This webinar offers an in-depth analysis of the different types of certifications in the cosmetics industry, their meanings and benefits, as well as practical advice for choosing the right certification and ensuring that products meet the necessary standards and requirements.
A webinar organized by Global Cosmetics Cluster with the collaboration of Canadian Cosmetics Cluster and Cosmetics Cluster UK.
Register for the webinar here.
Speakers:
Margarita Sidorova, CEO of the Canadian Cosmetic Cluster
Dr. Mark Smith, CEO of Natrue
Dr. Kristin Neumann, co-founder of MyMicrobiome
Barbara Olioso, The Green Chemist
Jennifer Norman, The Human Beauty Movement
More details :
This webinar will give you access to an in-depth analysis of the different types of certifications present in the cosmetics industry and their different meanings, as well as the advantages of obtaining certifications for your cosmetic products.
You will learn about the certification requirements, application process and costs associated with each certification.
The speakers will give an overview of the impact of these certifications on consumers and the market as well as how they can contribute to building a more professional, sustainable and ethical cosmetics industry.
Interactive sessions and Q&A segments will take place. Speakers will also provide practical advice on how to choose the right certification and how to ensure that your products meet the necessary standards and requirements.
Whether you are a cosmetics manufacturer, distributor, retailer or consumer, this webinar will provide you with valuable information on the various certifications available in the cosmetics industry and help you make informed decisions that could benefit your brand and the business. environment.
On your calendars! COSMETIC VALLEY General Assembly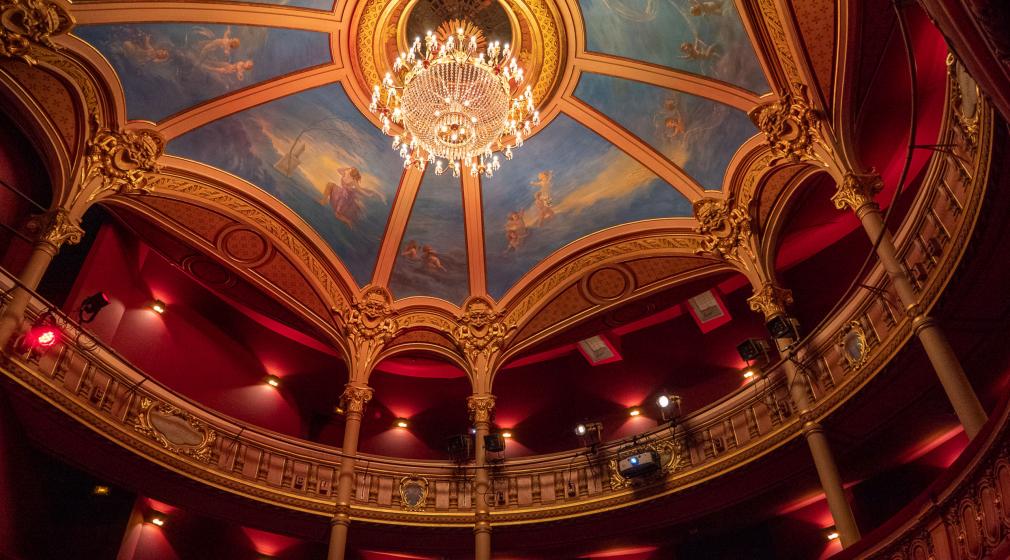 The COSMETIC VALLEY General Assembly will be held on Tuesday June 20, 2023 at the Legendre Theater in Evreux, Normandy.
Reserve the date in your diaries now. Registration for the event will be open soon!
We remind you that the Member COM KIT is available for download.
Julien's Gaze - Ingredient
Welcome to the 25 new members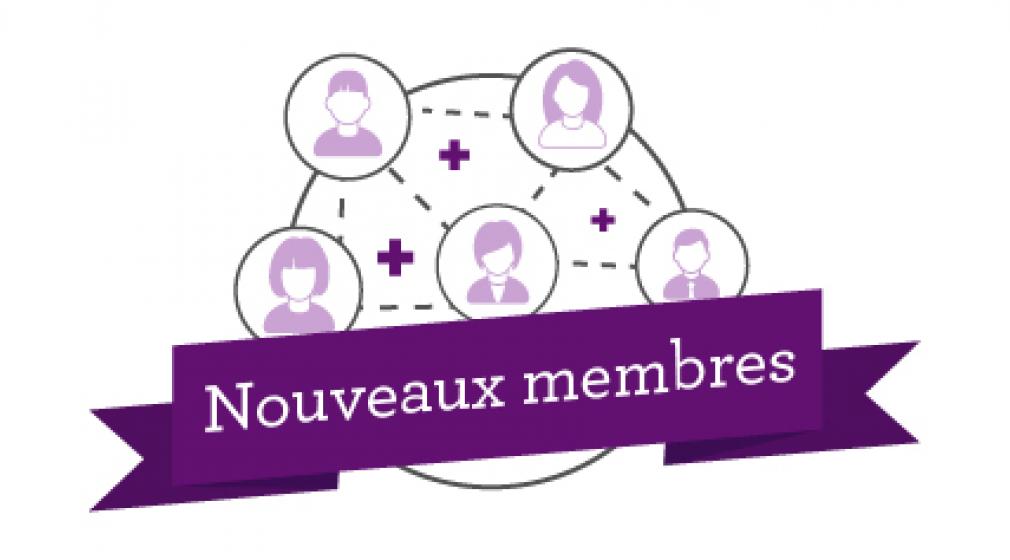 25 new members join COSMETIC VALLEY!
The Board of Directors of COSMETIC VALLEY met on April 11, 2023 in Chartres and by video and validated the membership of 25 new members, 21 members and 4 associated companies .
𝐐𝐮𝐢 𝐬𝐨𝐧𝐭 𝐜𝐞𝐬 𝐧𝐨𝐮𝐯𝐞𝐚𝐮𝐱 𝐚𝐝𝐡 é 𝐫𝐞𝐧𝐭𝐬 ?
It is 25 companies from the following French regions: Auvergne-Rhône-Alpes, Centre-Val De Loire, Occitanie, Provence-Alpes-Côtes d'Azur, Bretagne, Grand Est, Île-de-France, Normandy, Nouvelle-Aquitaine & Pays De The Loire and representing various categories of activities in the #perfumery & #cosmetics sector.
Category "BRANDS":

Dermabel Cosmetics France

Balance, Imaginary Liquids,

Nunii Laboratory

- "RAW MATERIALS" category:

Intact Regenerative & YIFIXIA

- "FORMULATION" category: Calyxia, Denis & Fils

- "SERVICES" category: Predicity, Tilkal, Zozio, Eudrac, Super Jeanne, Zenmon Labs

- "INDUSTRIAL & LABORATORY EQUIPMENT" category: LVM Printing Machine, Volvendis

- Category "PACKAGING & LOGISTICS": SCN

- "TESTS AND ANALYSIS" category: Actalia Sensoriel, Innov&Sea, Microsept Laboratory, Neurokyma
As well as the 4 associated companies: R&D Technology, CV Pack SAS, Tiki's Serigraphy & GAC.
👉 To learn more about joining the COSMETIC VALLEY network > https://www.cosmetic-valley.com/user/login
As the Competitiveness Cluster is present throughout the national territory, the players who have joined the network are located in several regions : Auvergne-Rhône-Alpes, Centre-Val De Loire, Grand Est, Île-de-France, Normandy, New -Aquitaine and Pays De La Loire.
5 companies developing BRANDS
BIOLAO COSMETICS in Centre-Val De Loire, is a brand of preservative-free and biodegradable products. Their formulas adapt to all skin types and are 100% made in France.
DIMANCHE SOIR SKINCARE in Nouvelle-Aquitaine, is a brand of products focused on double cleansing: Cleansing Balm and Cleansing Gel.
LABORATOIRES DE BIARRITZ FRANCE in Nouvelle-Aquitaine, is a brand of certified organic dermo-cosmetics, inspired by the ocean and respectful of the environment.
OLISMA LABORATOIRE in Nouvelle-Aquitaine, is a brand of well-being products (food supplement status, medical devices, biocides, home fragrances).
Y & F INTERNATIONAL in Nouvelle-Aquitaine, creates make-up, cosmetics and perfume products, as well as an innovative aesthetic machine. The company offers advanced aesthetic training and protocols.
3 companies in the category RAW MATERIALS
BLUE DIVERSITY in Normandy, produces and transforms seaweed as well as the recovery of shellfish waste.
LA FERME DE L'OURS in Normandy, makes essential oils, floral waters and cosmetics and cultivates the majority of their ingredients.
EXTRASYNTHESE in Auvergne-Rhône-Alpes, made from plant extraction; organic synthesis; custom processing of natural substances; Molecular and Cellular Biology; preparative chromatography; Physico-chemical analysis; Characterization and plant extracts.
2 companies in the category FORMULATION
CO-LAB-ORA in Auvergne-Rhône-Alpes, offers R&D support on make-up formulation and small series production.
BELICE in Nouvelle-Aquitaine, formulates solid cosmetics, solid detergents and shapes with their production tool in cold saponification and hot pouring.
3 companies in the category SERVICES
MYBRAIN TECHNOLOGIES in Île-de-France, is developing a virtual reality headset with dry electrodes to collect brain data to quantify and validate the effects of a cosmetic product.
HYT CONSULTING in Nouvelle-Aquitaine, advises and trains manufacturers of active ingredients or finished cosmetic products in carrying out their clinical studies.
KERNEL BIOMEDICAL in Normandy, offers a powerful and intuitive data management solution for clinical trials. This allows for the online design of questionnaires and then the collection and management of data.
3 companies in the category INDUSTRIAL & LABORATORY EQUIPMENT
ACTIVATION in Auvergne-Rhône-Alpes, designs automated demonstrators for continuously intensified processes mainly by catalysis to quickly meet the growing supply needs of their customers while respecting the naturalness of their products.
SYSTEMES TECH TRAITEMENT SURFACE in the Grand Est, studies the design and integration of custom-designed treatment station machines.
CITUS KALIX in Île-de-France, makes packaging machines, tubes, lipsticks and cartoners.
1 company in category PACKAGING AND SLEEVES
CONDI PLUS GROUPE GARNIER in the Pays De La Loire, does secondary packaging such as sleeving, specializing in cosmetics.
2 RESEARCH ORGANIZATIONS also join COSMETIC VALLEY
BRGM in Centre-Val De Loire is a national geological service for geoscientific research and development.
UNIVERSITY OF POITIERS in Nouvelle-Aquitaine, is a Higher Education and Research establishment which is a knowledge actor (education, research, innovation and service to society). The University of Poitiers has 47 laboratories and research structures (including 3 labeled INSERM, 12 CNRS).
Among the new members, 2 associated companies:
For the SERVICES category:
BEG INGENIERIE in Centre-Val De Loire, is a builder promoter of innovative turnkey industrial, commercial and logistics buildings.
For the INDUSTRIAL & LABORATORY EQUIPMENT category
BOSCH REXROTH in Auvergne-Rhône-Alpes, is an industrial manufacturer of components and systems for automation and electrification techniques.
Find their expertise on https://www.cosmetic-valley.com/annonce