Article published the 16 Feb. 2022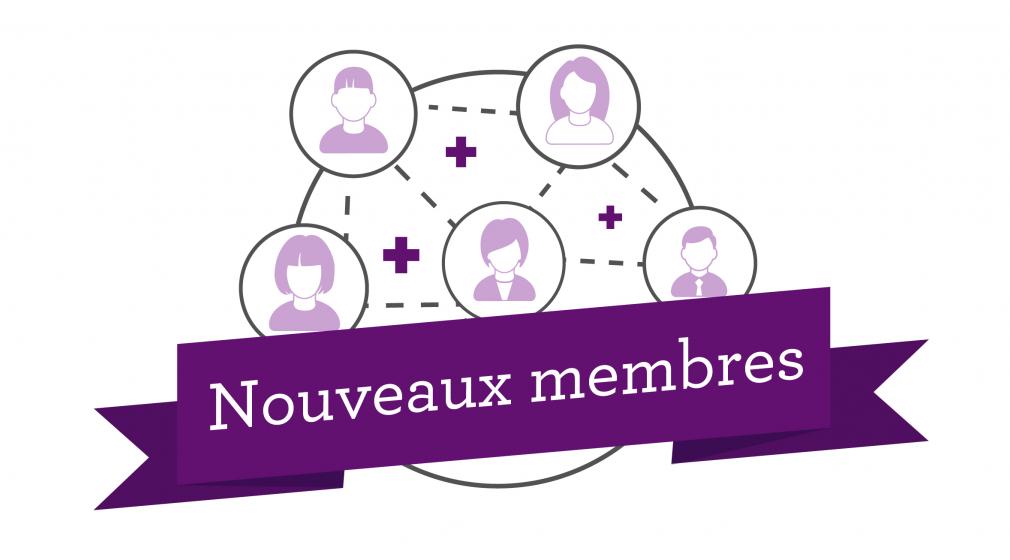 Welcome to the 20 new Cosmetic Valley members
20 new members join Cosmetic Valley
Cosmetic Valley's Board of Directors met on February 10th. It validated the membership of 20 new members.
As the Competitiveness Cluster is present throughout the national territory, the players who have joined the network are located in different regions: Auvergne-Rhône-Alpes, Center Val de Loire, Ile de France, Normandy, New Aquitaine, Occitanie and Pays Of the loire.
18 new companies and 2 schools trust the Cluster.
6 companies developing BRANDS join Cosmetic Valley:
DELLED from Ile de France: the dermocosmetic Flower, range of products based on medical Cannabis.
FLAXLAB from Ile de France: Linaé, brand of natural care with organic flax extracts, certified Origin France Garantie.
KLYTIA from Ile de France: historic French skincare brand inspired by chronobiology.
WODDFRANCE from Ile-de-France: Chanvria, brand of organic dermo-cosmetics based on 100% virgin hemp oil - French production
ARCHI'V de Normandie: company specializing in the benefits of cider vinegar and its daily use
BERDOUES PERFUMES AND COSMETICS from Occitanie: perfume and skincare brands Berdoues, Blondepil, Les petits plaisirs, Gorgee de Soleil, Molyneux licensed by IKKS, etc.
For the RAW MATERIALS category, 6 companies are joining Cosmetic Valley:
LA FABRIQUE VEGETALE d'Auvergne-Rhône-Alpes: develops and markets cosmetic raw materials derived from by-products from the field to the ingredient.
MICROPHYT d'Occitanie: produces and markets natural active ingredients derived from microalgae.
BLUE & PASTEL from Normandy: Large-scale production project, natural raw materials, made in France: indigo, oil, and phyto-active molecules, from Pastel des Teinturiers, a plant with high added value.
OVERSEED from Centre-Val De Loire: French biotech that combines skills in genetics, agronomy, chemistry of natural and pharmaceutical substances with the aim of controlling the production of therapeutic cannabis.
ALLAND ET ROBERT from Normandy: production of acacia and sterculia gums for the food, cosmetics, pharmaceutical and technical industries.
ALPHA CHITIN , from Nouvelle-Aquitaine: production of certified vegan chitosan in an eco-circular approach based on an enriched micellium
3 companies in the category SERVICES
COSTOMISE from Nouvelle-Aquitaine supports the sourcing of raw materials and packaging, the formulation of natural and organic products through to production
CHEZ LEA BEAUTY PLANNER from Ile de France supports all types of companies to create, formulate and launch their cosmetic brand
TAKUMI ATELIER from Occitanie: young marketing consulting agency specializing in strategy, brand platform, and product development in the beauty and perfume sectors
1 companies in the category TESTS AND ANALYSIS
BTOBEAUTY from Pays de la Loire presents a skin diagnosis carried out by a professional, without a device.
2 companies in the category PRODUCTION LINE
LYOPHITECH from Auvergne-Rhône-Alpes: dynamic freeze-drying technology to dry the active ingredients under mild conditions to preserve all their properties. Custom work, R&D and industrial batches.
COURBON SAS d'Auvergne-Rhône-Alpes: software publisher to optimize production processes in the medical world: Pharmacim and Producim software
Finally, 2 schools also join the RESEARCH AND TRAINING category of Cosmetic Valley:
EUROPEAN HIGHER SCHOOL OF PACKAGING of Auvergne-Rhône-Alpes: Higher school in packaging design engineering, dependent on the University of Clermont Auvergne
ESSEC VENTURES 1 in Val d'Oise: An academic institution irrigated by research, ESSEC has never ceased, throughout its history, to embody and transmit its cardinal values: humanism, innovation, responsibility, excellence and diversity. Partner of Cosmetic Valley in the international competition "The cosmetic victories"
Find their expertise: www.cosmetic-valley.com/annonce