Article published the 21 Jun. 2022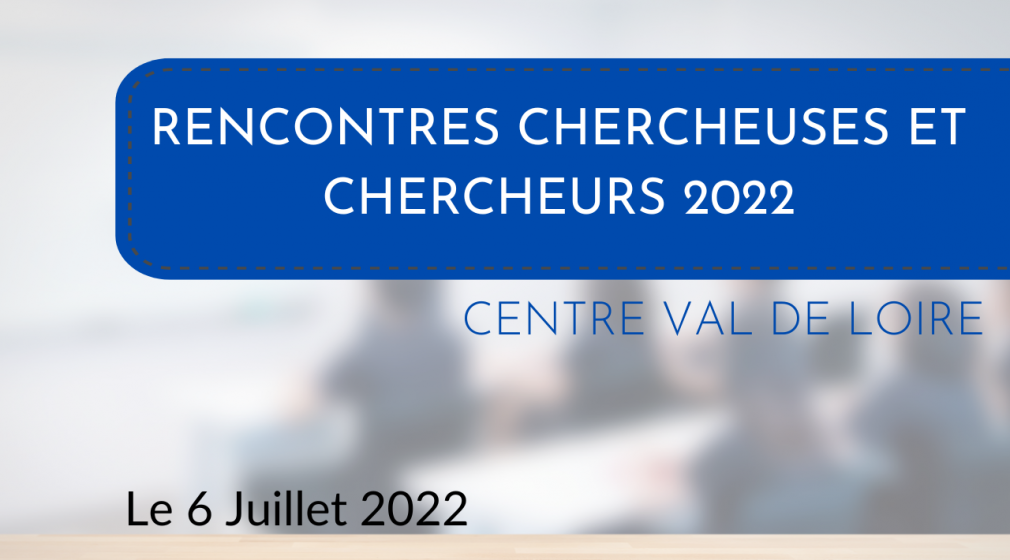 Save the date: Meetings of Researchers and Researchers 2022
Meetings of Researchers and Researchers 2022
9 a.m. - 5:30 p.m.
at Polytech Orléans Site Galilée - 12 rue de Blois, 45100 Orléans
This day is aimed at all researchers, doctoral students, engineers and post-docs working in laboratories in the Centre-Val de Loire region.
It aims to unite the community of researchers in the region, to allow the sharing of good practices, to promote dialogue with the Region and to encourage the setting up of interdisciplinary projects capable of responding to the challenges of the territory.
When: July 6 in Orléans
Program: Alternation of scientific mini-conferences and information and experience-sharing workshops on very diverse concrete subjects.
Consult the program of the day

Registration HERE