Article published the 10 Jul. 2012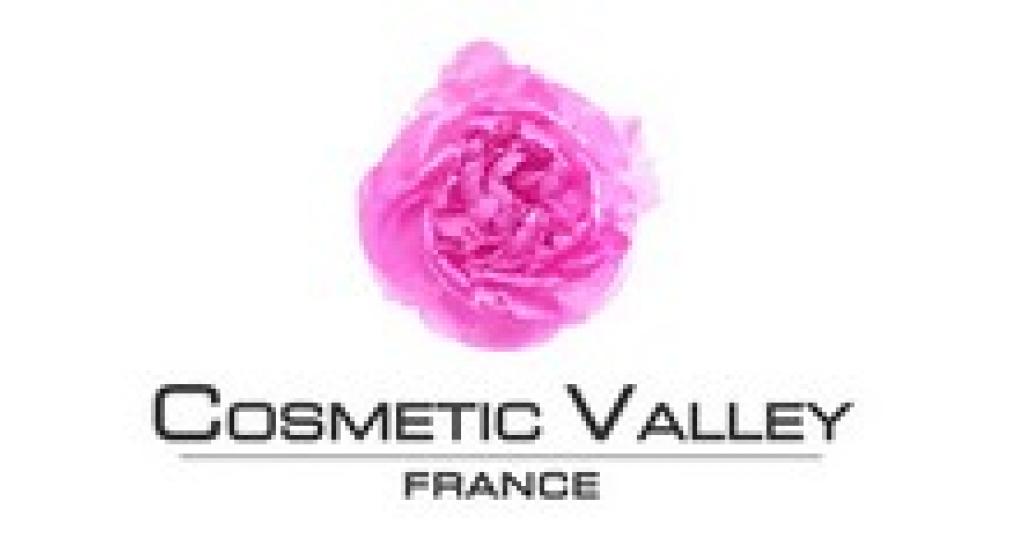 Charter for an eco-responsible Cosmetic Valley
SCA Packaging Nicollet receives 4 peonies!
First company, member of the Cosmetic Valley, to reach this level of excellence, SCA Packaging Nicollet (Printed packaging in light paper), located in Toury in Eure-et-Loir, received four peonies during the General Assembly from Cosmetic Valley on June 28, 2012.
Four other companies were honored:
ABO COSMETIQUES and CEGEDIS (Packaging of perfumes and cosmetics) which obtain their 3rd peony .
ALBEA PACKAGING (Packaging) and POCHET ET VERRERIE DU COURVAL ( Bottles) which confirm their 3rd peony!
As the world's leading resource center for perfumery and cosmetics, the Cosmetic Valley has been working in favor of sustainable development since 2010 with the launch of its charter "For an Eco-responsible Cosmetic Valley". For the first time, the members of a competitiveness cluster (large companies, SMEs, research laboratories, training organizations) committed to a collective approach to the continuous improvement of environmental and societal results, with the support of local authorities. . Objective: to ensure the quality and safety of products and services while respecting people and the planet... The charter "For an eco-responsible Cosmetic Valley" is materialized by the allocation of 1, 2, 3 or 4 peonies according to the level of importance of the actions taken. (the peony is the emblem of Cosmetic Valley!). About fifty members of Cosmetic Valley have signed the charter to date.
2012 AUDIT (carried out by AB CERTIFICATION)
SCA PACKAGING NICOLLET , Toury (28/Eure-et-Loir): Packaging
Obtain 4 Peonies, the highest level of the charter!
COMPANY STRENGTHS
Control of production resulting in the ability to transmit knowledge and know-how as an approved training center (Rochechouart site).
A new high-performance IT tool for documentary and regulatory monitoring.
Planning at several levels: the Environmental Management Plan (EMP) plans all the actions related to the Environment.
Numerous audits, both external and internal, maintain a certain form of productive "pressure" throughout the year. Compliance with the multiple requirements of standards and labels.
9 audits carried out by customers since the beginning of the year helping to consolidate the perception of the level of customer satisfaction.
Certain achievements with regard to the certifications already obtained (ISO 9001-14001-FSC – Imprim'vert) and continuous efforts to maintain these certifications.
A certain experience of the profession of the supervising staff and a longevity within the company.
Concern for the well-being of all, and in particular for exposed personnel: molded earplug prostheses, close medical monitoring, surveys of workstations and regular observation of behavior (actions and gestures) during work (LEAN program) .
Soundproof break/light catering areas near factory workshops.
Refectory fitted out on site with a view of green spaces.
Spacious offices and bay windows.
Many original initiatives impacting the environment such as that of Ariane (optimization of storage and reduction of the number of boxes) or the White Box including "live" demonstrations on/ I-Pad or other of the automated calculation of the footprint carbon etc
Many actions of social interest with double effect (social/environmental) affecting the community and the neighborhood in the industrial zone of Toury: opening of the premises to visits "discovery classes" of schools, information meetings on good practices in partnership with the CIC of the region, policy of recruiting trainees, proposal to take charge of the management of waste paper in the neighborhood.
Frequent information meetings and multiple means of internal and external communication (internet, intranet, display of indicator results, monthly newsletter.
"Sustainable Development" and "Hygiene" steering committees.
A positive evolution of the monitoring results of the indicators in all areas compared to previous years.
Responsible purchasing of raw materials.
ABO COSMETIQUES , Gellainville (28/Eure-et-Loir) - Packaging of cosmetic products and perfumes - Increase from 2 to 3 Peonies
initiatives
The company wanted to plant a protected species of oak in the Guerville quarry. After contact with the conservatory of the Natural History Museum, it was proposed to leave the area fallow before obtaining authorization to establish the lying sysimbrium". In the meantime, the company has taken the initiative to install pots and shrubs on the company's access roads. The company had initiated an ECOCERT certification project concerning organic products. ABO-COSMETIQUES was certified, according to this standard, in 2012. In order to obtain this license, it took the initiative to use only cleaning products approved by ECOCERT. It also took the initiative to carry out an energy diagnosis and to study the installation of equipment subject to CEE certificate (Energy Saving Certificate). The goal is to resell KWH CUMAC. For the coming year, the company will calculate its CO2 emissions relating to transport.
CEGEDIS , Gellainville (28/Eure-et-Loir) - Packaging of cosmetics and perfumes
Goes from 2 to 3 Peonies
initiatives
Since mid-2011, introduction of paper waste sorting in offices, retention bins to contain leaks from cubicles and reduce the use of absorbent paper (implementation planned for 2013). Project in 2012-2013, installation of additional IT equipment to reduce the production of production paper waste (production management by touch screens). Project to install a retention tank under the tanks in the storage workshop. The company is currently working on the development of versatility in workstations. These actions are programmed in the action plan of the company, they consist of: a welcome booklet at the post, a training evaluation sheet / initiatory course sheet, a certificate of initial training, a table of versatility; training is planned.
ALBEA PACKAGING , Plouhinec 56/Morbihan – Packaging: Confirms its 3 Peonies
initiatives
Replacement of continuous jet valves with automatic cut-off valves - Reduction of test frequencies for the sprinkler automatic fire extinguishing system in agreement with the Group's insurers. Reduction of water consumption (3873 m3 saved between 2007 and 2011). Mechanical and no longer chemical weeding for the maintenance of green spaces. Implementation of an eco-design strategy focused on reducing product weight, using recycled and/or renewable materials.
Implementation of a Responsible Purchasing charter in 2011 with evaluation of key suppliers on their social and environmental performance. Steady decline in on-site work accidents.
In 2011, campaign to hunt for air leaks.
POUCH AND GLASS FROM COURVAL , Blangy sur Bresle (Seine Maritime/76) - Bottles
Confirms his 3 Peonies
initiatives
Establishment in 2012 of a working group on energy savings – Communication on daily savings actions. Installation of automatic air vents on the compressed air circuit. Communication on the right gestures on a daily basis, display panels for each department to inform about the company's challenges and the efforts made. Investment in 2012 in a water cooling installation to improve its recycling. Water: Optimization of heat exchanges for cooling. Implementation of paper sorting, with 8 tons collected in 6 months. Recycling of ordinary industrial waste 80% in 2011, with a target of 85% in 2020. Increase in the compaction of cardboard and plastic to limit transport: new press in 2011: 20 trucks avoided per year. Coming in 2012: Groisil carpooling and transport optimization week. Work with customers to assess the environmental impact of bottles. Work on the processes of sandblasting, lacquering, application of enamel or ink. Work to reduce the impact of packaging (thickness). Implementation of an internal purchasing charter with supplier evaluation grid.
The charter for an eco-responsible Cosmetic Valley
Added value for "made in France"
Showcase of French luxury, standard-bearer of "made in France" excellence, the Cosmetic Valley works to strengthen the international visibility of SMEs in the competitiveness cluster to enable them to better position themselves on export markets. The "made in France" label is in this respect a formidable flag that the Cosmetic Valley wishes to deploy ever higher at all trade shows and congresses. However, it is essential today that sustainable development is one of the strong values conveyed in the display of "Made in France". The charter "For an eco-responsible Cosmetic Valley" meets this objective by displaying the added value of the French offer and the image of an innovative and dynamic France turned towards the future.
A collective and evolving approach
The territory of the Cosmetic Valley has 6 universities and 550 companies, 80% of which are SMEs/SMIs, operating in all sectors of activity of the perfumery-cosmetics sector: raw materials, research & development, formulation, manufacturing, packaging, logistics, etc. . Most of them have already, individually, taken initiatives in terms of sustainable development: ISO 14001 standards, Ecocert certifications, etc. The Cosmetic Valley has therefore decided not to add an additional label or new certification that complicates the existing one, but to offer its members the opportunity to engage in a collective, pragmatic and evolving approach.
Environment, societal relations and management
The "For an eco-responsible Cosmetic Valley" charter is offered to members of the Cosmetic Valley (companies, research laboratories, training organizations) and to local authorities that support the competitiveness cluster. Applications are made by site of activity. All activities can be candidates: production, R&D, transport, training center, services, etc.
The Charter is broken down into two parts. The first concerns the environment (energy, water, waste, etc.), supply (incoming materials/products and/or services, purchases, etc.) and societal relations . The second part concerns cross-cutting areas such as organizational management systems (Information/awareness, fight against greenhouse gases, etc.). For each section, you are asked to provide performance indicators and present the initiatives put in place to reduce the impact of the organization's activities on its environment and to better integrate its activity into the surrounding communities. The Charter contains 28 indicators for the first section and 6 indicators for the second.
One, two, three, four peonies
Four levels of performance materialized by the allocation of peonies (emblem of Cosmetic Valley) and corresponding to progress in terms of eco-responsibility are provided for in the charter. A Golden Peony may be awarded to the candidate unit having achieved exceptional performance.
The "Première Pivoine" level is a commitment on the part of the company to submit an application within the following year in order to participate in the process of awarding higher levels of performance.
For the "Two Peonies" level, you are asked to:
Set up at least 5 indicators and 3 initiatives for the first component; 2 indicators and 2 initiatives for the second part.
For the "Three Peonies" level:
Put in place at least 13 indicators and 6 initiatives for component one; 4 indicators and 3 initiatives for component 2.
For the "Four Peonies" level:
Put in place at least 22 indicators and 13 initiatives for component one; 5 indicators and 6 initiatives for component 2.
The allocation of peonies is carried out by the audit firm AB Certification (Paris).
Centre, Upper Normandy and Ile-de-France regions
THE COSMETIC VALLEY, IN BRIEF
First world center in perfumery and cosmetics
More than one cosmetic product out of ten currently sold in the world was produced within the Cosmetic Valley, which is today the world's leading resource center for perfumery and cosmetics. This French "cluster" brings together nearly 600 companies in the Beauty sector and seven major French universities . It constitutes an exceptional reservoir of know-how in the various professions of perfumery-cosmetics: ingredients and raw materials, research and formulation, plastic injection, packaging, tests, POS, packaging, logistics. 520 million euros have been invested in the territories since the creation of Cosmetic Valley. More than 60 companies in the network, including a large number of SMEs, have benefited from these investments and 7,500 jobs have been created since 1994.
Chairman: Marc-Antoine Jamet (LVMH)
Deputy Vice-Presidents: Patrick Beau (Spincontrol), Christian Combeau (Puig France), Daniel Guillermin (Shiseido International France), Youssoufi Touré (University of Orléans), Loïc Vaillant (François Rabelais University of Tours).
Managing Director: Jean-Luc Ansel
Cosmetic Valley key figures (June 2012)
550 companies, 80% of which are SMEs and around fifteen major luxury brands*,
7 universities: Orléans, Rouen, Tours/François Rabelais, Versailles/Saint Quentin-en-Yvelines, Le Havre, Cergy-Pontoise, Paris XIII. Renowned research organizations: CNRS, INRA, BRGM
60,000 jobs
18 billion euros in turnover, i.e. more than 50% of the global turnover of the French Beauty industry,
200 public research laboratories, 8,000 researchers,
136 training courses,
84 labeled collaborative research projects (150 million euros).
*Guerlain and Dior (LVMH), Shiseido, Hermès, Nina Ricci and Paco Rabanne (Puig Group), Lolita Lempicka (Pacific Création), Calvin Klein and Jennifer Lopez (Coty Prestige), Gemey-Maybelline and Yves Saint Laurent Beauté (L' OREAL), Clarins, Caudalie, Chanel; multinationals established in France: Unilever, Procter&Gamble, Reckitt Benckiser. Johnson&Johnson (Roc, Neutrogena).