Article published the 12 Apr. 2023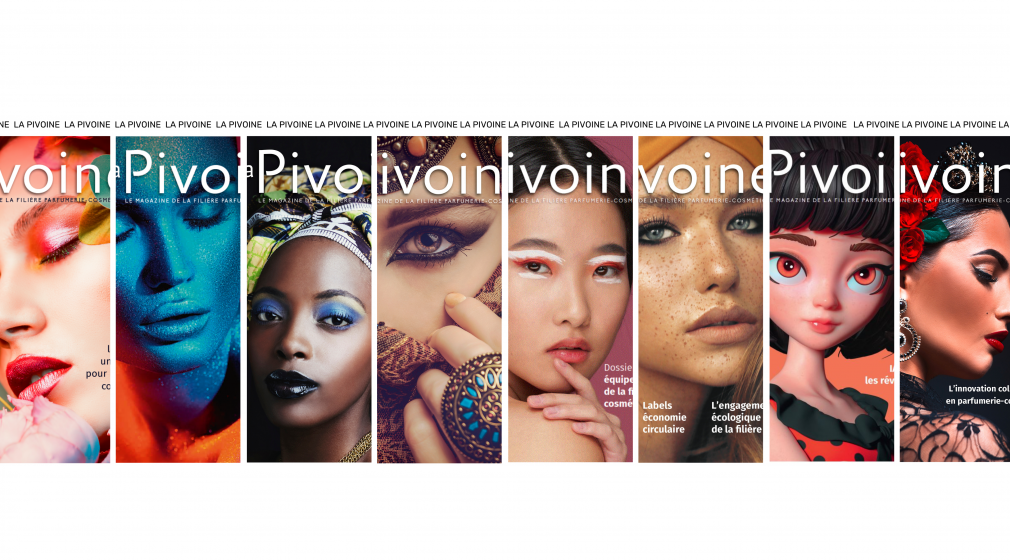 Discover La Pivoine, the industry magazine
We present to you today the magazine of your sector.
The Peony
It's what ?
La Pivoine is a magazine. It is a link between all the players in the perfumery-cosmetics sector. We offer a reading on the challenges of the sector, the strategies of the leaders and the new innovations which are advancing the sector. You will also find the latest trends there.
How many numbers appear?
There are 2 issues per year:
- Mars launched at In-Cosmetics

- October launched at the Cosmetic 360 show

What are the topics covered?
We offer our subscribers a dynamic and positive approach! In our magazine you will find cosmetology to understand R&D advances, interviews called "unvarnished" to discover business leaders, amazing personalities in the sector, talented startups. We also talk about the discoveries of beauty territories as well as export, we zoom in on a country and/or codes to develop there. And many other great subjects to discover for the most curious!
What will be the next themes?
Number 8 will be released in March 2023 on the occasion of the international In Cosmetics trade show!
Vectorization and naturalness in cosmetics, energy savings, mold makers and packaging. Don't miss: the export section on: the Spanish market.
How to receive the magazine?
By subscribing! it's this way --> Cosmetic Valley Editions

Is it possible to be visible in the magazine?
Absolutely ! Different options are available to you:
- Covers
- Full or half pages
- Editorial advertising
What is editorial advertising?
An editorial is an advertisement presented in the form of a written article. The insertions are free as long as they respect the universe of the magazine.
Where is the magazine distributed?
On the occasion of all the events organized by Cosmetic Valley (general meeting, scientific congresses, trade fairs, network events, etc.) (20 per year)
It is also sent as an e-book to all our members.
Who to contact to make me visible?
Flavie Le Normand, Advertising Manager -> flenormand@cosmetic-valley.com